B FLIGHT (Monthly)
A monthly tournament introducing strategy, medley formats, & handicap.
Perfect for players who are moderately familiar with DARTSLIVE2.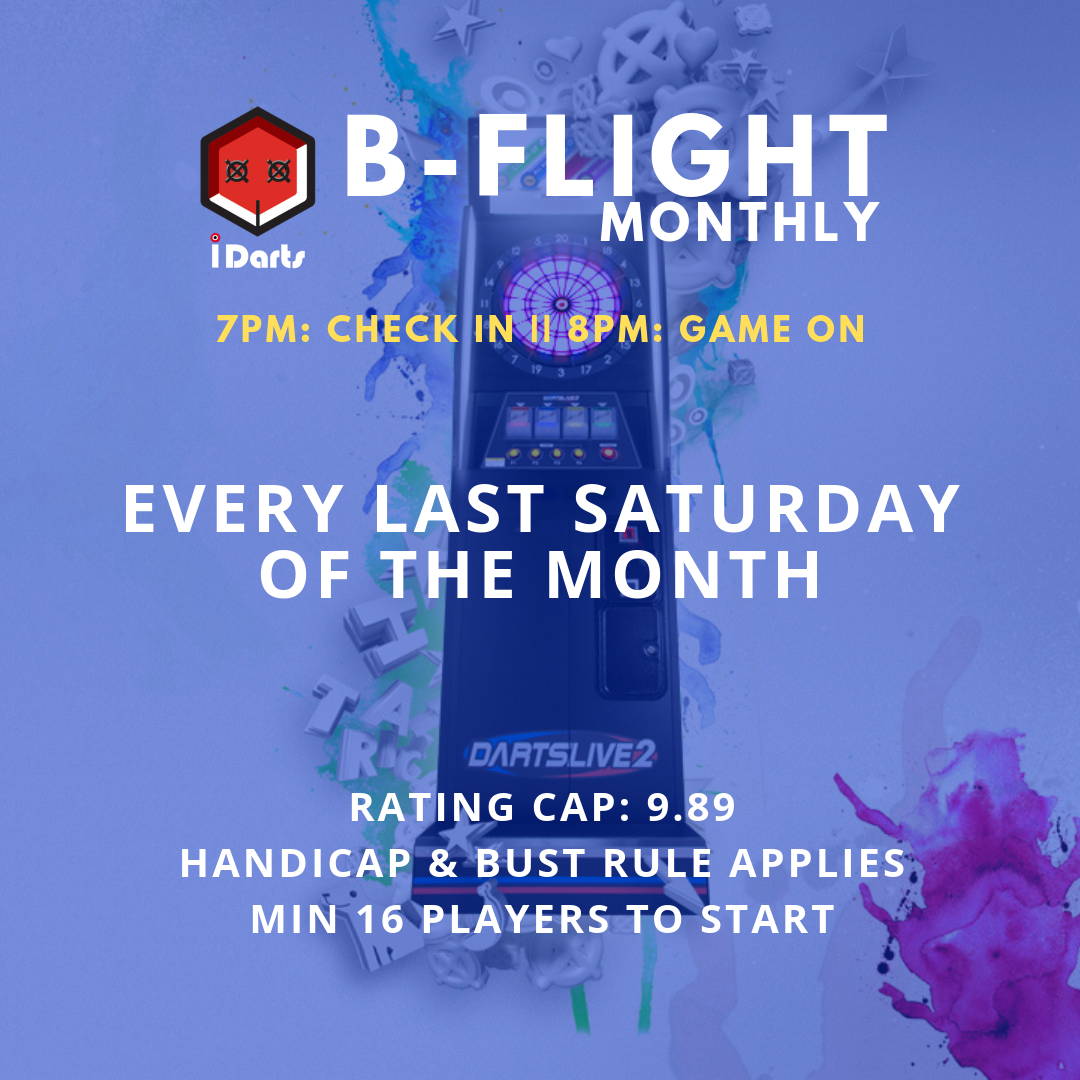 PRIZES
1ST $300 CASH
2ND $100 CASH
3RD $50 CASH
PLAYERS 16 (8 to start)
GAME FORMAT DOUBLE KNOCKOUT
MATCH FORMAT 501 - CRICKET - CHOICE OI/OO
LOSER POOL 501 OI/OO
RATING CAP 9.89
HANDICAP YES
BUST RULE YES
REGISTRATION $30
*all participants must be a DARTSLIVE PREMIUM MEMBER to enter.
DKO (DOUBLE KNOCK-OUT) FORMAT
Tournament format is a double elimination bracket of 16 players.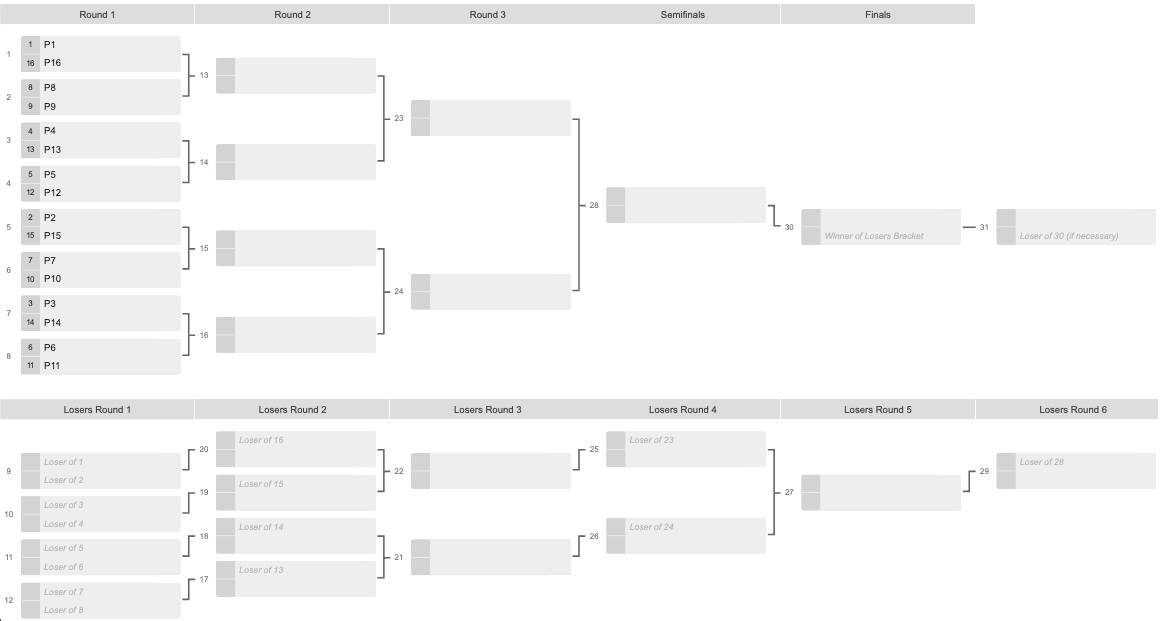 ABOVE EXAMPLE

Each player will go into a loser pool after one loss, where they continue match-ups with other losers. The champion of the loser pool will then face the champion of the winner pool, and has to win twice in this case to be overall champion.

DESCRIPTION
B-FLIGHT is the where the biggest pool of darters are in skill level. Players will experience a DKO tournament format, and learn cricket strategy, medley choice, coping with handicap, and handling pressure.

ROOKIE CHALLENGE champions during the month automatically qualify for every month's B-FLIGHT.
This is good practice for all other events, including DARTSLIVE SUPER LEAGUE.
HOW TO JOIN
Click the link below to register! The venue outlet will be announced nearer to the date, depending on popularity, and number of players.